Hanoi and Halong Bay are two of the most popular tourist destinations in Vietnam. A visit to Vietnam is incomplete if you don't spend at least a day in either place. The distance between Hanoi and Halong is around 153 km or 95 miles. With that said, if you are in Hanoi and want to visit Halong Bay this is the blog for you.
Best way to travel from Hanoi to Halong Bay
There are several ways you can travel from Hanoi to Halong Bay. Let's check out the best ways you can travel from Hanoi to Halong Bay.
By bus
Buses are generally a popular and cheaper way to travel from Hanoi to Halong especially with the Halong- Hai Phong expressway which has drastically cut down the time taken to reach Halong Bay. You can choose to book either the shuttle bus, limo bus, or local buses. The price varies depending on which option you choose. The journey will take around 2 to 2.5 hours and sometimes even up to 3 hours if you are traveling by local bus.
Local bus- There are several local bus companies that run daily to and fro Hanoi and Halong Bay. They are cheap and convenient especially if you're traveling on a tight budget. The average cost is around 160,000 VND.
Shuttle bus- Most tour companies in Halong Bay provide shuttle bus services from Hanoi if you book with them. However, you can still book a shuttle bus even without having to be a part of a tour group. A shuttle bus trip will cost around 330,000 VND.
Limo bus- Unlike its name, limo buses are actually not buses but more like luxury vans. Most limo buses provide WiFi, home picks up and drop off water, and comfortable seats. They are more expensive than the other two options, around 350,000to 400,000 VND but provide a more comfortable journey.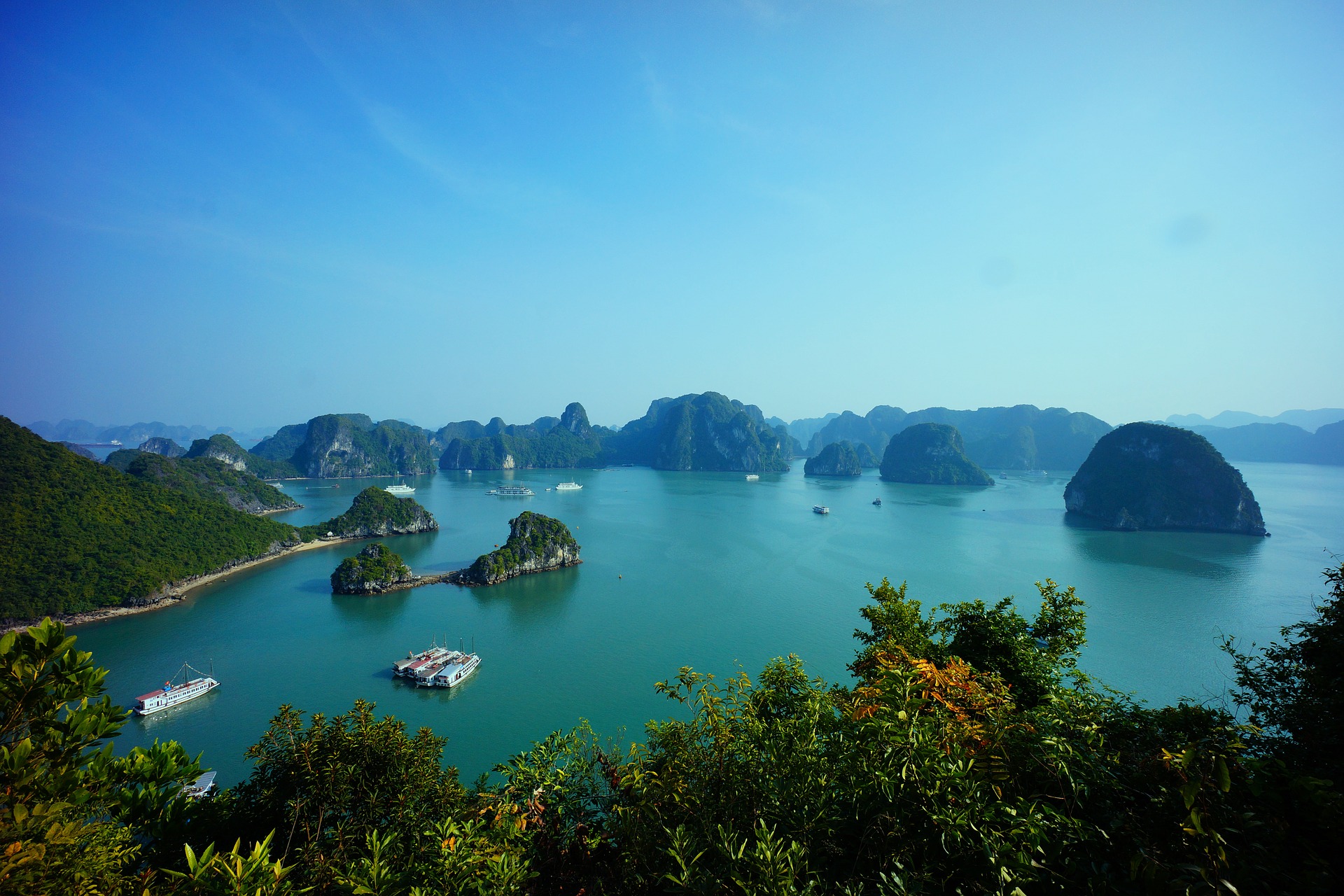 By private car
A private car is a great option if you want to travel at your own pace and want some privacy or if you are traveling in a group. It will usually take around 2.5 to 3 hours to reach Halong Bay. You can rent a car from BDATrip or other local car rental agencies for around 1,500,000 VND for a one-way trip.
By train
Traveling by train is the cheapest option available. It is also the preferred option among locals as well. It costs around 80,00 VND only but takes a longer time, around 7 hours to reach the destination. There is a daily train that departs from Yen Vien Station in Hanoi and reaches Halong City Station at 4.55 am. You can book your ticket online or at the station. But it is recommended to book online to save time and money as well as get to choose your own seat.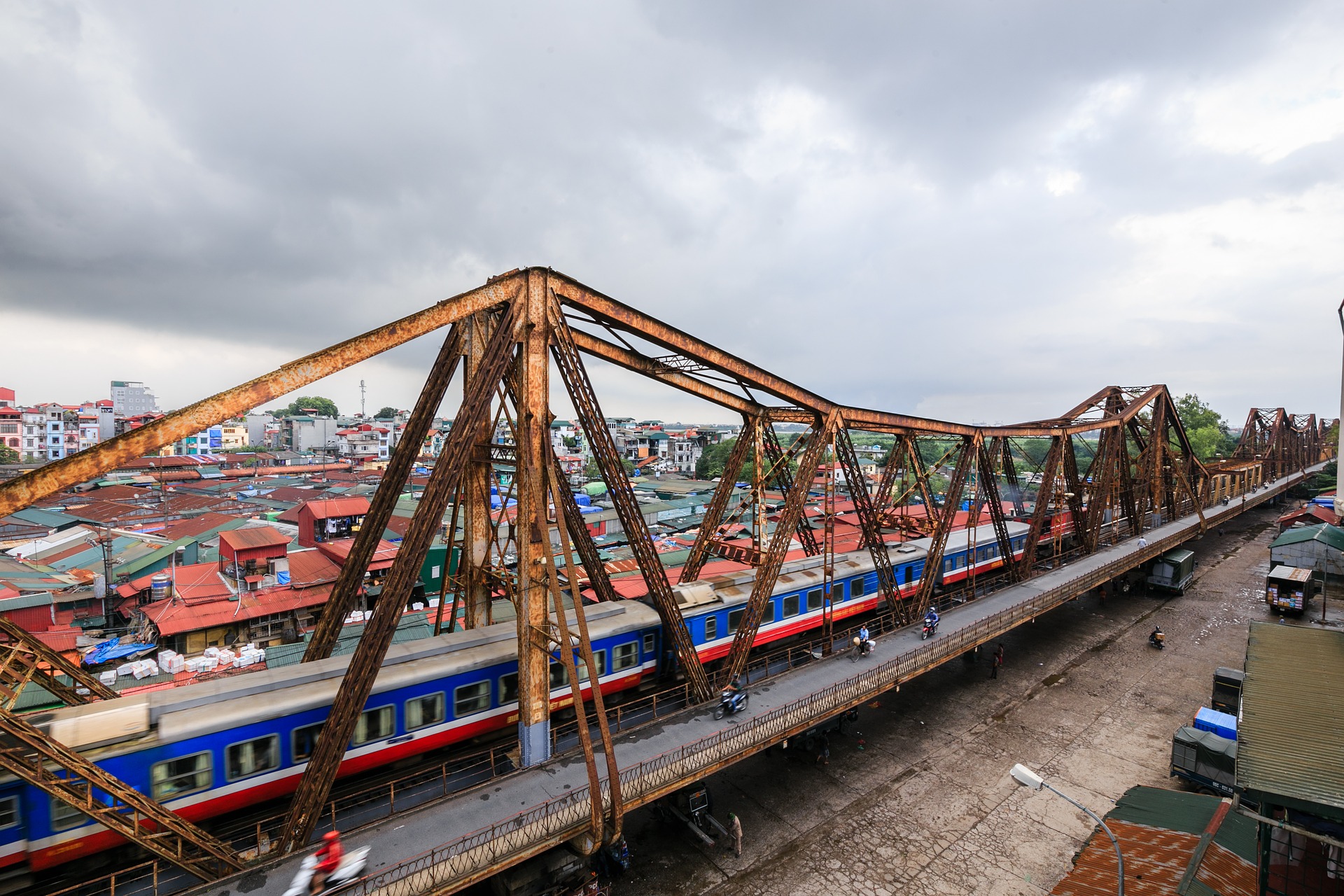 Check out this blog on the best things to do in Halong Bay.
By seaplane or helicopter
If you want to experience Halong Bay from a different angle, you can travel by seaplane. There are daily flights offered by Hai Au Aviation. The flights depart from Hanoi Airport and reach Halong Bay in around 45 minutes making the seaplane the fastest way to get there.
However it is quite expensive, tickets start from 4,200,000 VND but the scenery from the plane makes it all worth it.
You can also take helicopter flights from Gia Lam Airport to Halong. It costs around 10,200,000 VND with three flights per week.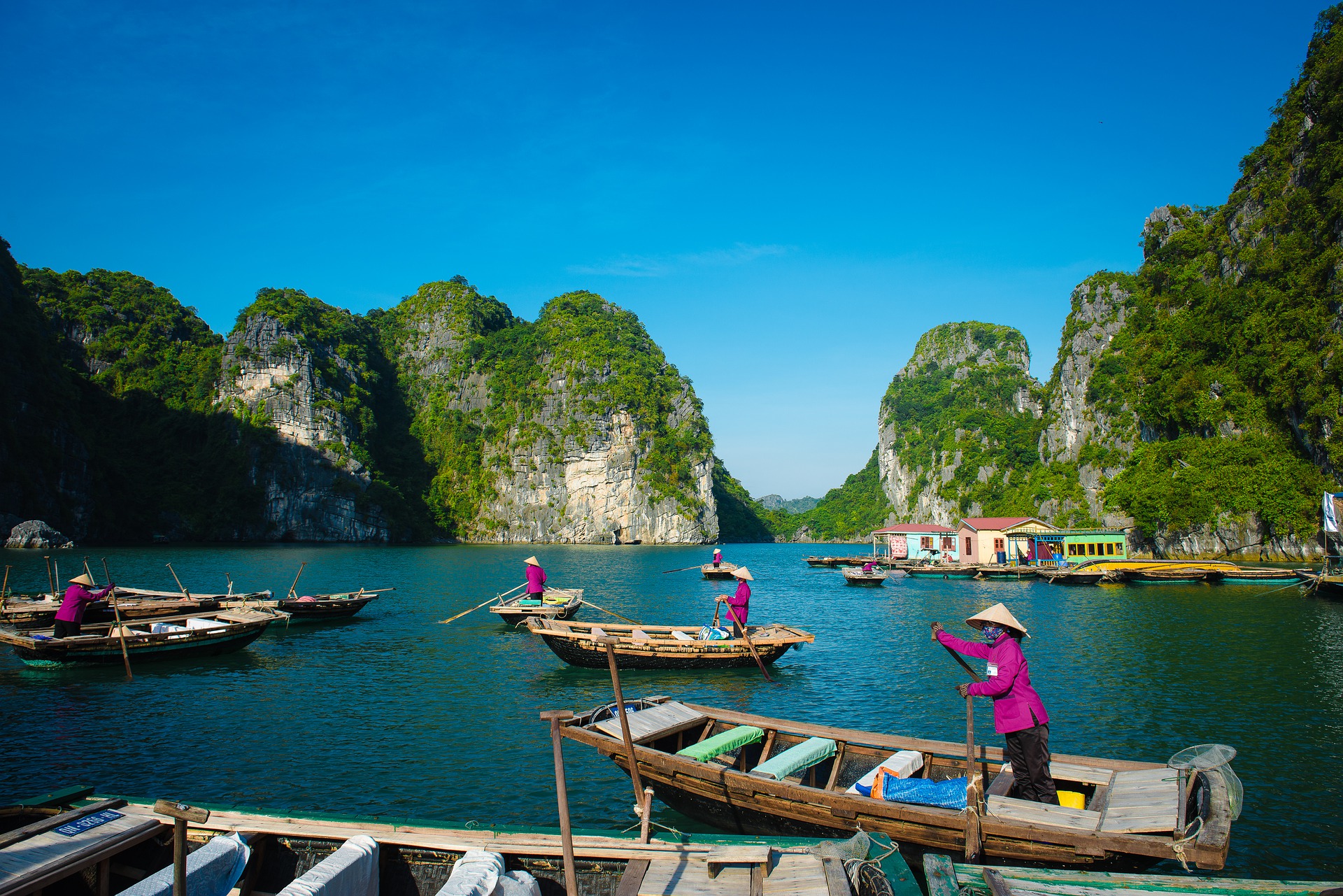 By motorbike
If you are feeling adventurous, one of the best ways to travel from Hanoi to Halong is by motorbike. You can hire a motorbike from one of the multiple bike rentals in Hanoi for 100,000 VND to 200,000 VND. The journey will take around 2 to 3 hours depending on how fast you are going and how many stops you want to take.
So, there you have it, the different methods of traveling from Hanoi to Halong Bay. Which one would you choose? reach out to us at BDATrip, your one-stop shop for all tour Vietnam travel needs.